Global Family Business Survey 2012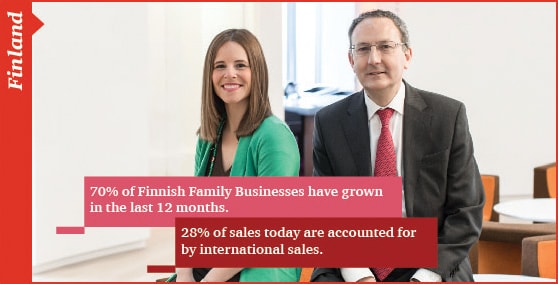 Finnish family businesses know they play an important role in the economy but do not think the government fully appreciates this. They believe there are some critical obstacles that threaten the long term competiveness of family businesses. 
It's clear Finnish family businesses want government to level the playing field by making it just as easy for them to access finance and removing the tax advantages enjoyed by corporations. 
The need to attract the right skills and talent and to innovate were identified as key challenges in the years ahead – areas that government or other bodies could potentially help and support family businesses with. 
Family businesses in Finland seem to be well placed in terms of the procedures they have in place to tackle family conflict although only 2% think family conflict will be a challenge over the next five years.
Download The Global Family Business Survey 2012 - Finland findings (pdf)